This week we are talking about the murder of Michelle Clarke in Weymouth, MA. In this classic case of love gone bad, someone took Michelle's life before her time! Although the person responsible was easily identified, were police ever able to catch him? Grab a beverage and join us as we enjoy beer from
Vitamin Sea Brewing
, and discuss the details of this case!
Insecurity...A Cause of Murder...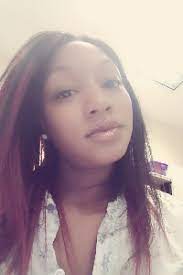 On August 19th, 2017, Michelle Clark, a 33-year-old woman from Weymouth, Massachusetts, was tragically murdered in her own apartment. She had been stabbed 15 times in the chest, in what was clearly a crime of passion. Prosecutors believed that the murder was premeditated.
Michelle was born and raised in Stamford, Connecticut, but had also lived in Brockton and Quincy, Massachusetts before moving to Weymouth in 2015. At the time of her death, her mother and stepfather still lived in Stamford. She worked as a bartender in Dorchester, Massachusetts and as a medical assistant in Linden Ponds for 2 years. Michelle also had a 6-year-old son named Aidan. Thankfully, Aidan was not at home the night of his mother's murder and was staying with relatives.
Michelle had a promising future ahead of her, as she was in the process of studying nursing at the time of her death. She had a passion for helping others and was beyond dedicated to her career.
The night of her murder, Michelle had finished bartending at a bar that her ex-boyfriend, Cornel Bell, was known to frequent. Bell, who was 12 years older than Michelle and 45 at the time, was seen harassing her at the bar. He appeared to be jealous that she was talking to another man. He then followed her home to her apartment, where he confronted and killed her.
Michelle had recently ended her relationship with Bell and had started dating another man named Andlee Cribb. Bell, however, was obsessed with her and couldn't accept the fact that she was no longer interested in him. After killing Michelle, he fled to Florida, where some of his family lived, using a stolen truck. This was undoubtedly Michelle's truck.
The police were alerted to the murder by a phone call from Michelle's mother or friend, who had heard the chaos at the apartment and called for a welfare check. When the police arrived, they found blood on the floor and Michelle's body lying in a puddle of blood.
The Massachusetts police urged the public not to approach Bell as he was considered armed and dangerous. The public was encouraged to call 911 immediately if they spotted him. Bell was eventually caught by the police in Florida and is now facing charges for Michelle's murder.
The tragic death of Michelle Clark is a reminder of the devastating consequences of domestic violence and the importance of being aware of the warning signs of an unhealthy relationship. The loss of this young woman, with her whole life ahead of her, is a reminder of the need to support and protect those who are in dangerous situations.