This week we are talking about the strange murder of Brittany Stykes in Ripley, OH. Very little in this case makes sense! Who would have wanted to kill her? Why did they shoot her 14-month-old daughter in the head? Does someone out there know the truth about who is responsible? Grab a beverage and join us as we enjoy wine from
INDIAN SPRING WINERY
, and discuss the details of this case!
Can You Help Find Britney's Killer?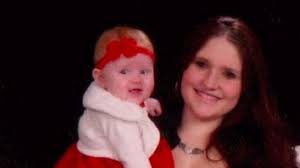 On August 28, 2013, Brittany Stykes and her 14-month-old daughter Aubree were shot while on their way to a birthday party in Ripley, Ohio. To this day, the case remains unsolved.
Aubree, who was shot in the head, miraculously survived the attack and underwent multiple surgeries. Brittany, who was 22 and pregnant with her second child, was shot at close range and did not survive. She was just a week away from finding out the sex of her new child.
Brittany's murder was particularly tragic for her father, David, as it occurred on his birthday. He no longer celebrates the occasion and continues to grieve his loss.
Brittany was from the small town of Ripley, which has a population of less than 2,000 and is located 29 minutes from Sardinia, where the shooting occurred. David and his wife, Mary, moved to Ripley about 20 years prior with their five children and have described Ripley as a quiet, safe, country town.
Brittany, the second oldest child, loved the farm life and enjoyed showing animals at the county fair, horseback riding, and spending time with her siblings at car shows and drag races. She had also been known to work on cars and motorcycles.
Brittany met her husband, Shane, at a local Subway restaurant where she worked. They had married in February 2012 and she gave birth to Aubree in June of that same year. They had managed to purchase their own home in Ripley by the following year, and Brittany was pregnant again at the time of her murder.
The day of the shooting, Brittany and Aubree were headed to David's birthday party. Brittany had just finished an online job interview at her in-laws' house before heading to the party. However, they never arrived.
Shane, who was initially looked at as a suspect, was quickly cleared of any involvement in the murders. He passed a gunshot residue test and a lie detector test, but has said that being considered a suspect has changed his life forever.
As the years have passed, no new leads or suspects have emerged in the case, and the family continues to search for answers and justice for Brittany and Aubree. The memory of Brittany and her tragic death remains with her loved ones, who cherish the time they had with her and the memories they hold dear.