This week we are talking about the mysterious circumstances surrounding the disappearance of Norine Boyd in Rupert, ID. Was her death a suicide, or was it murder? If it was murder, who would want her dead and why? Could this possibly be a coverup? Grab a beverage and join us as we enjoy cider from
Cedar Draw Cider
and discuss the details of this case!
Murder, Suicide, or Accident?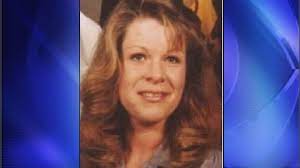 In December of 1988, Norine K. Boyd went missing from Rupert, Idaho. Her case has been unsolved for nearly 25 years. At the time of her disappearance, Norine was only 29 years old and had a history of depression and suicidal thoughts. Despite this, her family does not believe that she could have been capable of hurting herself or anyone else.
Norine's upbringing was not the best, as she had run away from her family home in California at the age of 16. However, she did stay in touch with her siblings. At 20 years old, Norine had her first son and soon after moved to Rupert. She had a total of three boys, each with a different father. Despite her personal struggles, Norine was known to be a devoted mother to her children.
At the time of her disappearance, Norine was working two jobs to provide for her family. She worked at a food processing plant at night and was an apartment complex manager during the day. Her family did admit that shortly before her disappearance, she seemed to be somehow involved in the drug trade and had started using cocaine. Her oldest son even remembers her growing pot plants in his closet and smoking weed frequently with a police officer who would visit their home. He does not remember any details about the officer or the department he worked for, but he does remember that the officer would leave with a white envelope, which he now believes was drug money.
In 2012, Norine's remains were discovered by hikers from Buhl, Idaho in the City of Rocks National Reserve. This area of Idaho is known for its outdoor activities such as hiking, rock climbing, and hunting, as well as its geological significance and artifacts from the Old West. The remains were found by Detective Jeff McEwen and criminal analyst Diane Gines, who used technology and crime mapping to understand criminal behavior and provided advice to law enforcement about criminal behavior and trends.
At the time of her disappearance, Norine had been issued a warrant for allegedly taking almost a thousand dollars from a local man. On the day she disappeared, she had called her father sounding upset, and when he arrived at her apartment, he found the door open and Christmas music playing, but Norine was nowhere to be found. Her purse had been left behind and gifts for her children were already neatly wrapped on the table.
Just a few months later, in March of 1989, hikers came across Norine's abandoned vehicle, a gray Ford, at the base of Twin Sisters Rock, a well-known landmark in the City of Rocks. The driver's side of the car was unlocked and empty beer cans and illicit drugs were found near the vehicle. Despite the discovery of her vehicle and remains, the case remains unsolved and Norine's family continues to search for answers.