This week we are talking about the serial killer Vincent Groves who was active in the Denver, Colorado area from 1979 to 1988. During this time he was responsible for the murders of at least 7 women. Strangely, this is a serial killer we had never heard of before. So, grab a beverage and join us as we enjoy beer from
Brewery Rickoli
, and discuss this lesser-known serial killer!
Colorado's Worst Serial Killer?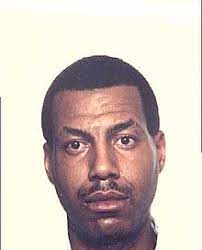 On April 19, 1954, Vincent Groves was born in Denver, Colorado. He would go on to become one of the most notorious serial killers in the area's history. From March 1979 until July 1988, Groves terrorized the Denver area, with his killing spree lasting almost a decade, the longest in the area's history.
It is believed that Groves murdered at least 7 girls in the Denver area, with officials in 2012 able to positively confirm his DNA at 4 of these murder sites. However, it is rumored that he may have murdered up to 20 girls, with his DNA being positively linked to at least 17 victims. Some have even suggested that he may be the worst serial killer in Colorado's history, despite the fact that Ted Bundy also had ties to the state.
Unlike many serial killers, Groves had a relatively normal upbringing. He was the oldest of three brothers and grew up in the Denver suburb of Wheat Ridge, in an upper-middle-class family. His father was a postman and his mother a teacher. Despite the fact that Groves was the only black student in his graduating class, he was popular in school and even a prom king finalist. He also played on the high school basketball team, where he was known as a top player.
After graduating high school in 1972, Groves attended college at Coe College in Cedar Rapids, Iowa. However, he quickly lost interest in both sports and school, dropping out only two years later in 1974. He then moved back to Colorado to live with his grandmother, while still staying close to his parents. His father was a deacon and his mother played the organ at a local Baptist church.
After dropping out of college, Groves began working as an electrician at the Gates Rubber Company. However, at this time, he also began drinking and visiting prostitutes. He eventually became a pimp himself and met a young girl named Jeanette Baca, who was only 17 at the time. In June 1978, Baca was found dead and while Vincent was questioned, he was let go due to lack of evidence.
Groves then met Norma Jean Halford and quickly moved in with her. In August 1979, her abandoned vehicle was found but she has never been found. Around this time, Groves also became a drug addict and married a woman named Janett Hill in 1981. Due to his addiction, Groves became erratic and volatile, ultimately quitting his job at the Gates Rubber Company and becoming a janitor.
On Halloween in 1996, Vincent Groves died, but the memory of his heinous crimes still lingers in the Denver area. Despite having a seemingly normal upbringing, Groves became one of the most notorious serial killers in Colorado's history, with some speculating that the true extent of his crimes may never be known.